Like any other part of the body, your hair needs care and attention and if you do not take care of your hair it can become weakened,  distressed and damaged. At Aesthetics we provide three enhanced conditioning treatments to repair and revitalise your hair - PH Bonder treatment, Olaplex -  favoured by Hollywood A-listers and Redken Chemistry System.
PH Bonder Treatment
In-colour treatment. Includes free Redken shampoo
Olaplex
Stand-alone treatment. Includes free Redken shampoo.
Olaplex
In-colour. Includes free Redken shampoo.
Redken Chemistry Shot
Includes a free Rredken shampoo.
Here at Aesthetics Solihull we pride ourselves on being on-top of industry trends and products and so we are proud to be one of only a handful of salons in the UK to provide the amazing Olaplex treatment, that is the go-to secret weapon for Hollywood A listers. This revolutionary product lightens hair without the damaging results of bleach-based products, giving you more protection when it comes to colouring your hair.
It works by reconnecting the disulphide sulphur bonds that get broken in the process of hair colouring and lightening, therefore leaving you with stronger, healthier looking hair and a longer-lasting colour. As well as being used during your colour service it can also be used as a stand alone, in-house, hair conditioning treatment for amazing results that deliver beautiful, glossy hair.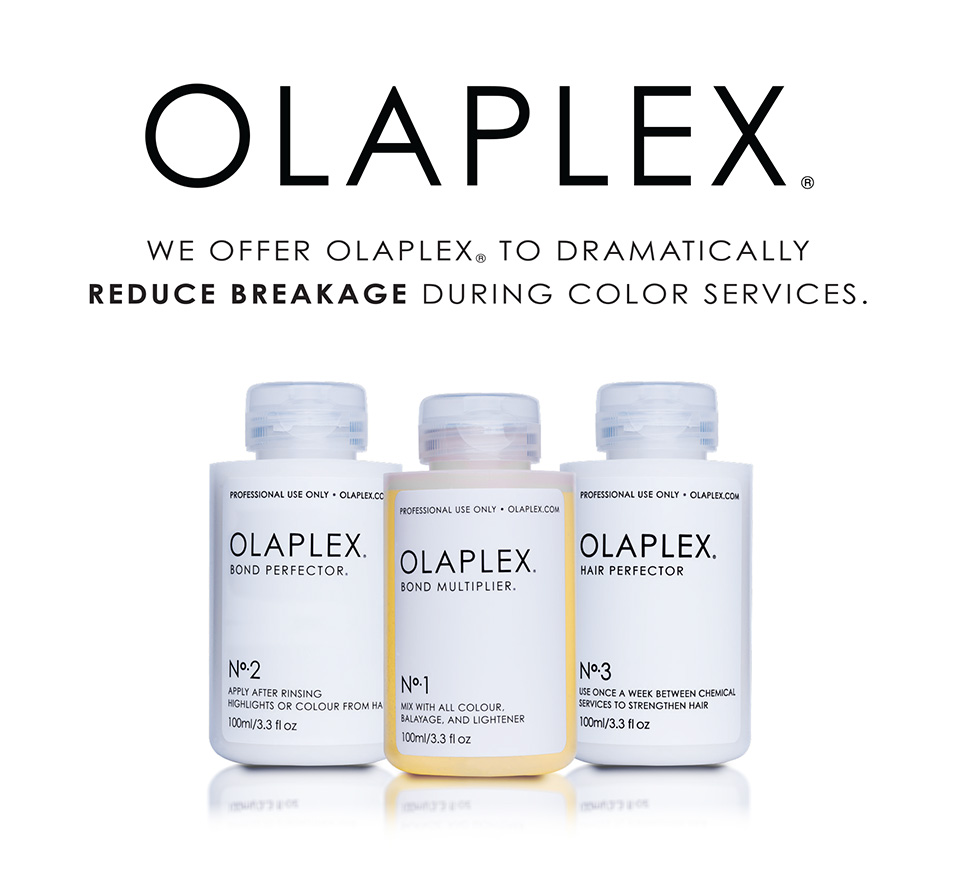 Redken's Chemistry system provides advanced solutions to such problems and leaves hair revitalised, refreshed and invigorated. Hair is cleansed of all residue and then a highly concentrated shot is applied:
Strength Shot – for weak / distressed hair
Protect Shot – for colour-treated hair
Soft Shot – for dry / brittle hair or heat damaged hair
Anti-frizz shot – for very dry / unruly hair
Since each person's hair is unique with complex requirements, the above shots can be mixed to produce a combi shot, tailored to your hair's needs. These active ingredients are then sealed into the hair with the phix phase which also restores the natural pH balance of the hair.
3.5 pH – for chemically damaged hair
5.5 pH – for mechanically damaged hair
Finally, to complement the shot a super enhancing cream is applied to the hair for ten minutes whilst you enjoy an Indian Head Massage:
Extreme Rescue Force
Color Extend Rich Defender
All Soft Heavy Cream
Smooth Down Butter Treat