Born from decades of research, SkinCeuticals high potency formulas are concentrated in pure ingredients and proven to be absorbed optimally into the skin. Made in the USA, they are used and recommended by dermatologists and plastic surgeons across the world, to both correct the appearance of the signs of ageing and help prevent future damage.
All our SkinCeutical Facials include either Red or Blue Light Therapy.
Book a course of 6 Skinceuticals facials and receive 1 free
Book a course of 12 Skinceuticals facials and receive 2 free
Red and infrared LED light is used to reduce redness and further stimulate collagen. The light also supports the natural production of vitamin D, leaving your skin glowing.
Blue LED light kills the p-bacteria acne which are the bacteria on the skin and one of the causes of acne. This reduces future breakouts and also helps calm down existing ones.
Clarifying Facial
Designed to help treat oily and congested skin; this soothing and cleansing facial will help to clear impurities, reduce oil levels and keep skin hydrated.
Brightening Facial
A brightening treatment to treat hyper pigmentation and premature ageing. With a generous dose of Vitamin C and antioxidants, your skin will feel and look healthier with a radiant, firmer and more luminous complexion.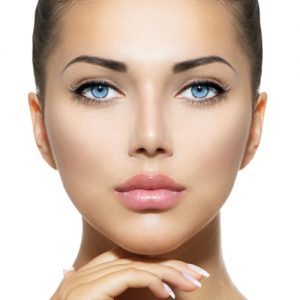 Calming Facial
A gentle treatment designed to soothe inflammation, reduce redness, hydrate, and help heal problematic skin.
Anti Ageing Corrective Facial
A perfect treatment to address the signs of ageing or sun damage. Includes the application of a revolutionary antioxidant to tackle damaged skin cells and proven to accelerate cell renewal for plumper, even and firmer-looking skin.
Acne Treatment
This is a two-phase approach to correct and subsequently manage the condition. The treatment helps to reduce the inflammation and congestion, improving the texture of the skin.