Whether you want to refresh your colour or stay on-trend, we have a vast selection of Essie nail polishes for you to choose from. 
Shape & Varnish - 30min
£20 / £22
Your nail technician will work with you to find the perfect Essie shade of polish to match your skin tone or to suit a particular outfit. Choose from over 200 colours. Colour match consultations 15 min complimentary.
Manicure - 45 min
£25 / £28
Your Essie manicure includes a colour match consultation, nail preparation, hand massage and the Essie colour of your choice.
Gel Manicure
£26 / £29
Applied like a polish and cured under UV light, choose one of your favourite Essie colours that will remain chip free and glossy for up to 14 days.
Gel Removal - 15 min
£6
Gel polish is removed followed by the application of a treatment base coat and nourishing cuticle oil.
Natural nail repair - 15min
£6 / £10
Nail breakages and chips are repaired using a silk wrap.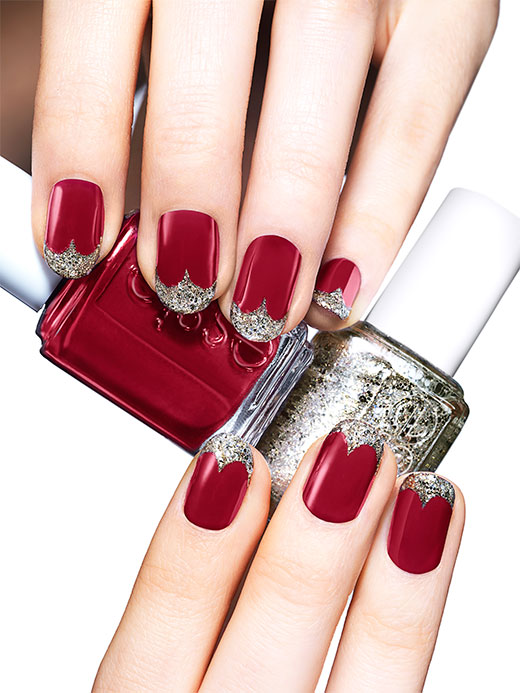 SOAK OFF £6 / £10
Each nail is cocooned in a remover-soaked cotton pad for careful and safe gel removal. Your nails are then nourished with light buffing, shaping and conditioning cuticle oil. Please note that some hard gels require a different removal method – your nail technician will advise on procedure and price.
NAIL REPAIR £3 PER NAIL
There's never a good time for a damaged nail. Fortunately, we're here to help. Your expert nail technician will advise you on the best way to restore your nails to perfection.
FRENCH TIP £5 PER NAIL
Beautiful French tips are mere minutes away – will you choose classic, or try something new, like our gloss on matt.
NAIL ART WITH ESSIE £3 PER NAIL - £15 FULL SET
Our Talented Nail Art team can create stunning on trend designs, blending expertise and artistry to give your hands the wow factor.